Best AI Content Writing Tools: Resume Edition
Are you a college grad about to start your career? A mid-level employee ready for new opportunities? Or, perhaps you've been in the game for a long time, but now you're looking for a career change. Regardless, you need a resume. But, writing and updating resumes is one of the most dreaded tasks out there — unless you use AI.
Generative AI isn't just for articles, blogs, and essays. It can also support other writing needs, like creating compelling resumes and cover letters. In this article, we'll explores six of the best AI content writing tools for resumes.
Best AI content writing tools for resumes in 2023
A well-crafted resume can make all the difference in the world, grabbing the attention of hiring managers, highlighting your strengths, and setting you apart from other applicants.
AI helps by analyzing job descriptions and identifying the most important keywords and skills relevant to the position. These tools can then suggest descriptive phrasing and help you highlight your unique experience and qualifications. AI is also a great way to tailor resumes for applicant tracking systems (ATS). These systems rely on keywords and specific formatting to evaluate resumes, so optimizing your resume accordingly increases your chances of making it past the initial screening process.
AI-powered resume tools covered in this article
Kickresume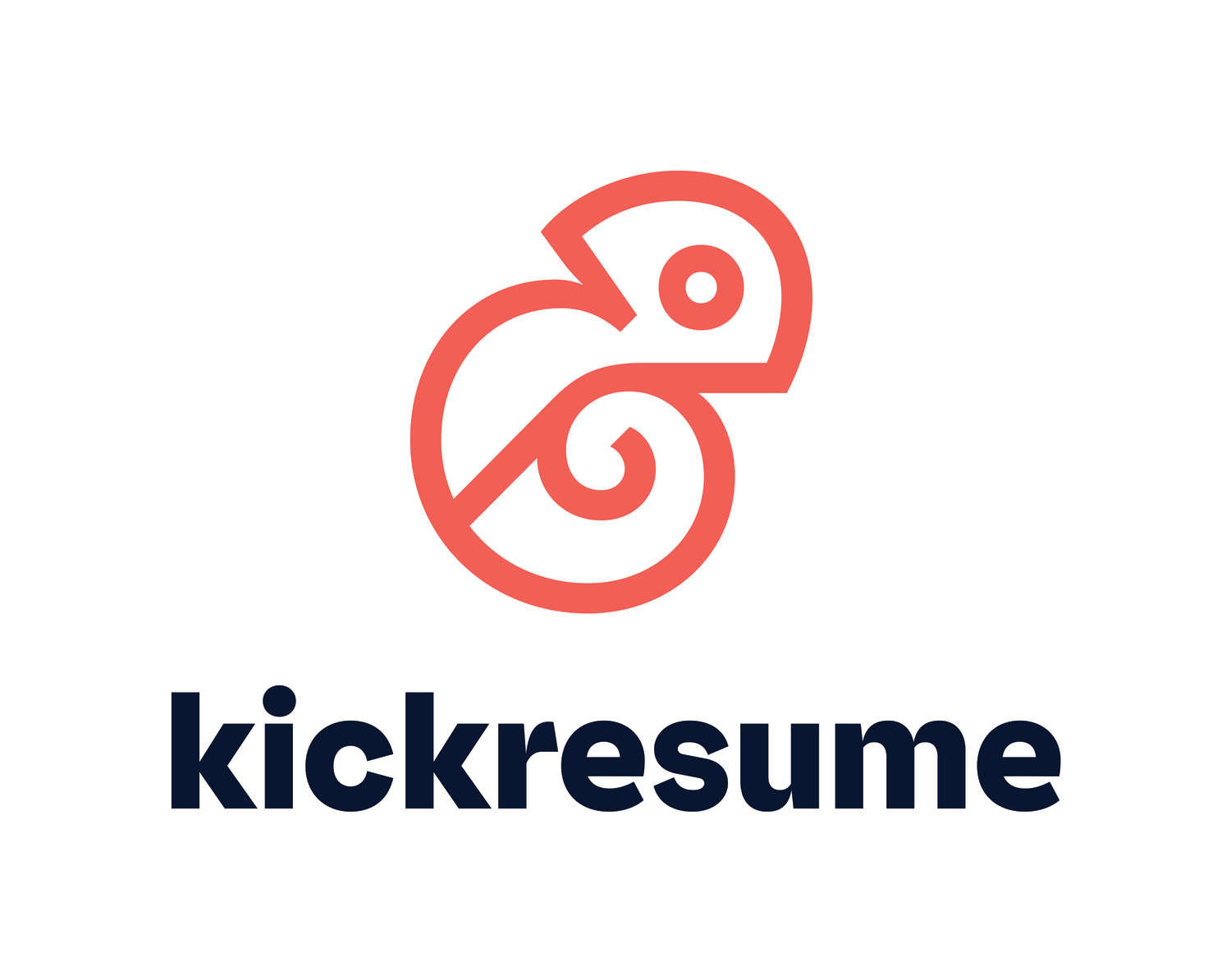 Kickresume is a popular AI-powered tool that provides customizable resume templates with a drag-and-drop design for easy rearranging. There's also a keyword optimization feature, which helps you identify and include the most important keywords for your target job.
After choosing your template, simply fill out a short questionnaire about your experience, education, personal hobbies and certifications, plus other relevant information. AI then uses your responses to generate a resume. You can choose between bullet points and summaries for your past work experience, and everything is editable if you want to tweak the AI content.
Kickresume also offers cover letter generation with templates to match your resume for an ultra-polished first impression.
Kickresume is a freemium tool. Their free plan includes limited templates and pre-written phrases, while the paid plans — starting at $5/month — offer additional features. Kickresume also offers a free premium subscription to students and teachers.
Enhancv
Enhancv is among the best AI content writing tools for resumes, featuring customizable templates and sample resumes for specific roles like data analyst, project manager, cashier, and beyond.
But what really makes Enhancv stand out is their ATS optimization tool, which ensures your resume passes industry standards, and their job-specific resume tailoring. If you're applying for a certain role, paste the job ad into Enhancv. AI will compare it against your resume and recommend ways to improve your document, including keywords to add.
Enhancv offers a limited free plan that's available for seven days. In that time, you can access limited features to create up to two Enhancv-branded resumes. Please note the ATS optimization feature is not available with the free plan.
Enhancv's premium plan starts at $13.32/month.
Jobscan
Jobscan is all about optimizing resumes for ATS, allowing you to compare your resume against job descriptions. AI provides a match rate with a side-by-side comparison, indicating how well your resume aligns with the requirements of the job. Jobscan also offers a keyword optimization feature, which helps you identify and include the most important keywords for your target job.
If you don't have an existing resume to scan, no problem! Jobscan also offers resume building tools, along with LinkedIn optimization, cover letter generation, application tracking, and other essentials for job seekers.
Jobscan's free plan includes five match rate calculations per month, five keyword comparisons a month, and other limited features. The free plan doesn't include ATS or cover letter support.
The most economical premium plan includes a two-week free period, after which you'll be billed $89.95 every three months.
Zety
Zety is a comprehensive AI content writing tool for resumes. Like Jobscan, this tool allows you to upload your existing resume or build a completely new one. There are plenty of templates and samples to get those ideas flowing. All resumes are ATS-compliant, though Zety doesn't offer targeted comparisons like Jobscan.
Zety's resume builder incorporates tips from real recruiters and career experts, so your resume is sure to stand out to hiring managers. Tips cover everything from design and layout to past work experience descriptions. Zety also offers a cover letter builder.
Zety pricing
Zety has a free plan, but it doesn't allow you to download your resume. If you're just looking for content suggestions, this may not matter to you.
Zety also offers premium plans if you'd like to download your fully customized and designed resumes and cover letters. Their plans include a $2.70 week-long trial followed by $23.70/month or $71.40/year options.
ResumAI by Wonsulting
ResumAI is an innovative tool that builds your entire resume from scratch — including professional formatting and copy — based on your answers to a simple questionnaire. AI generates bullet points to describe your skills, work experience, and more, and it's all targeted to your preferred industry or role.
Wonsulting, the company behind ResumeAI, is a career coaching organization, so they also offer cover letter generation, networking support, LinkedIn profile optimization, interview prep, and more. Many of their services and features are AI-powered.
Because Wonsulting is a full-service career support provider, they're a bigger investment than the other options on this list of best AI content writing tools. Their Starter Bundle, which includes resume and LinkedIn profile revision plus career consulting, is $53/month. At the other end of the spectrum, the Ultimate Bundle starts at $94/month and includes many other career services.
If you're only interested in improving your resume, you can create a free account with ResumAI. This company operates on a token system, and you're automatically given 10 tokens to start. This is enough to generate roughly 30 bullet points about your past work experience, so it's a great foundation.
Take advantage of AI content writing tools for your resume
By using one of the best AI content writing tools mentioned above, you can ensure that your resume stands out from the competition. Not only do these tools save you time and effort, but they also increase your chances of landing your dream job. So don't wait any longer. Choose one of the best AI content writing tools for resumes mentioned above, create a tailored resume today, and take the next step towards your career success.
While you're at it, use AI to overhaul your personal branding strategy. This gives prospective employers a better idea of who you are — and what you bring to the table.